Colleges in the US that have online therapy programs require students to pay an average tuition of $9,832 per year. The average tuition has increased over the past few years. This change in tuition was around 13.6%. In 2007, the average tuition was $8,659 annually at these online schools.
The following graph shows the range of tuition at online therapy colleges from most to least expensive:
| Tuition Level | Number of Schools |
| --- | --- |
| Cheapest | 11 |
| Low cost | 12 |
| Average cost | 11 |
| Most expensive | 12 |
A yearly tuition of over $10,763 is charged by the costliest online therapy colleges and universities. However, annual tuition charged by the cheapest schools ranges from $1,320 to $3,093. Kansas, Maine, Massachusetts, New Mexico, and North Carolina are home to the lowest cost accredited online therapy schools.
Doctor of Physical Therapy – Optimal Aging
PhD in Health Related Sciences – Occupational Therapy
Master of Science in Occupational Therapy – Pediatrics
Associate of Science in Radiation Therapy
Master of Science in Pharmacy – Medication Therapy Management
Master of Science in Pharmaceutical Sciences – Medication Therapy Management
Doctor of Physical Therapy – Orthopedic
Doctor of Physical Therapy – Neurology
Associate of Science in Respiratory Therapy
Bachelor of Science in Applied Health Studies – Occupational Therapy Assistant
These reasonably priced programs graduated roughly 10% of therapy graduates from online schools around the US in 2011. Therefore, of the 619,108 graduates in the nation, 62,177 are from the least costly colleges and universities. From 2006 to 2011, the percentage of therapy graduates from the most inexpensive online colleges and universities has decreased. However, the number of graduates has increased by 75,168 graduates each year.
Tuition ranging from $3,258 to $5,806 annually is charged by other somewhat more expensive online therapy colleges. Of the 46 online colleges and universities with therapy programs in the nation, 12 offer programs with tuition in this range.
A reported 39.5%, or 244,773 of the nation's therapy graduates earned their degrees and certificates from these affordable online programs in 2011. Only 127,814 students earned credentials from these colleges in 2006, which was only 5 years prior. Therefore, from these cheap online colleges and universities, the number of students graduating has increased by 92%.
Read More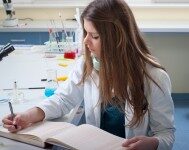 Health care is a Big Topic these days. One video, that Upworthy has been circulating around the social media world,… Continue Reading
Jeffrey Nadel, a college sophomore from Boca Raton, published a piece in The Daily Pennsylvanian suggesting that federal student aid… Continue Reading
Once you've managed to get your head and your word processor around the basic notions of writing an error-free scholarship… Continue Reading