Colleges in the US with online PhD in therapy programs have a median tuition of $7,210 per year. There has been a 12.8% increase in the median tuition over the past few years. In 2007, the annual median tuition was $6,390 at these online schools.
The tuition range for colleges offering online therapy programs at the doctorate level is displayed in the following graph. Tuition is shown from the most to least costly colleges and universities.
| Tuition Level | Number of Schools |
| --- | --- |
| Cheapest | 6 |
| Low cost | 6 |
| Average cost | 6 |
| Most expensive | 6 |
Tuition of more than $24,780 yearly is charged by the most expensive online doctorate program in therapy colleges. On the other end of the spectrum, the cheapest colleges require students to pay yearly tuition costs in the range of $2,994 to $4,815. The accredited online therapy doctorate program schools that are the most inexpensive are located in Florida, Louisiana, North Carolina, South Dakota, and Texas.
Doctor of Physical Therapy – Optimal Aging
PhD in Health Related Sciences – Occupational Therapy
Doctor of Physical Therapy – Orthopedic
Doctor of Physical Therapy – Neurology
PhD in Health Sciences – Physical Therapy/Movement Science
PhD in Health Related Sciences – Physical Therapy
Doctor of Physical Therapy – Manual Therapy
Doctor of Occupational Therapy
PhD in Occupational Therapy
Doctor of Physical Therapy
In 2011, these low tuition programs graduated approximately 35% of therapy graduates with doctorate programs from online colleges and universities in the nation. This represents 171,876 of the 495,389 graduates from across the country. Between 2006 and 2011, the percentage of therapy graduates with doctoral degrees from the lowest cost online schools has increased, while the number of graduates has also increased by 88,481 graduates per year.
Tuition ranging from $5,093 to $7,070 annually is charged by other somewhat more expensive online therapy doctorate program colleges and universities. A reported 6 of the 24 online schools with doctoral degrees in therapy programs in the US charge tuition in this range.
In 2011, 19.7%, or 97,386 of the country's therapy PhD level graduates received their certificates from these cheap online programs. Only 5 years prior, in 2006, as much as 104,968 students earned credentials from these colleges. Therefore, from these reasonably priced online colleges and universities, the number of students graduating has decreased by 7%.
Read More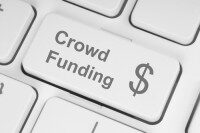 In an out of the ordinary attempt to boost financial aid for undergrads, the University of California publicly launched an… Continue Reading
If you run a search on the web, searching for information on college scholarships, you are often directed to paid… Continue Reading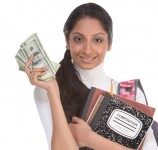 It's been said before on this site: scholarships are not just for the academically or athletically gifted. Many scholarships are… Continue Reading