Only 1 online PhD in engineering management college exists in the nation. This school is Stevens Institute of Technology. Because it is the only college, it is, by default, the lowest cost online engineering management PhD college in the nation. A tuition of $38,400 per year is charged by this college.
Over the past few years, there has been a 15% increase in Stevens Institute of Technology's tuition. In 2007, the tuition was cheaper at $33,300 per annum.
From these comparatively expensive online engineering management programs offering doctorate programs at the college, an estimated 7,925 students earned credentials in 2010. Between 2007 and 2011, the number of graduates has increased by about 1,086 graduates.
Read More
Have you ever looked at the price tag for a college degree and wondered if it's worth the money? From… Continue Reading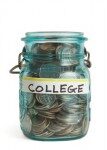 According to a study published by The College Board, the trend of increasing college tuition has slowed at schools across… Continue Reading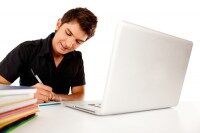 Making the decision to go — or go back — to college can be challenging. In the age of online… Continue Reading