A yearly median tuition of $10,320 is charged by schools with online emergency management programs around the country. Over the past few years, the median tuition has increased by 14.1%. In 2007, the yearly median tuition was $9,048 at these online colleges.
The range of tuition at online emergency management colleges from least to most affordable is shown in the following chart:
| Tuition Level | Number of Schools |
| --- | --- |
| Cheapest | 4 |
| Low cost | 7 |
| Average cost | 16 |
| Most expensive | 18 |
A yearly tuition of over $10,920 is charged by the costliest online emergency management colleges and universities. However, annual tuition ranging from $4,970 to $8,040 is charged by the cheapest schools. The lowest cost accredited online emergency management schools are located in Alabama, Colorado, New York, and Pennsylvania.
Master of Public Affairs – Disaster and Emergency Management
Bachelor of Arts in Public Administration – Disaster Preparedness and Emergency Management
Executive Master of Science in Crisis and Emergency Management
Associate in Emergency Management
Bachelor of Science in Health Administration – Emergency Management
Bachelor of Science in Criminal Justice – Homeland Security and Emergency Management
Bachelor in Health Administration – Emergency Management
Associate of Science in Emergency Management
Associate of Arts and Science in Emergency Management
Bachelor of Technology in Emergency Management
These cheap programs graduated an estimated 13% of emergency management graduates from online schools around the US in 2011. Therefore, of the 139,274 graduates from across the country, 17,425 are from the most inexpensive colleges. From 2006 to 2011, the number of emergency management graduates from the least costly online colleges and universities has increased by 13,333 graduates each year. However, the percentage of graduates from these colleges and universities has decreased.
Other somewhat more costly online emergency management colleges charge a yearly tuition in the range of $8,848 to $9,720. Roughly 7 of the 45 online schools that have emergency management programs in the US charge tuition in this range.
In 2011, 32,998 students received their certificates from these cheap online programs. This represents 24% of the country's emergency management graduates. Only 26,082 students earned credentials from these schools in 2006, which was just 5 years prior. This is a 27% increase in the number of students graduating from these reasonably priced online schools.
Read More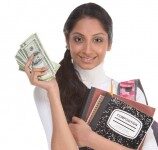 It's been said before on this site: scholarships are not just for the academically or athletically gifted. Many scholarships are… Continue Reading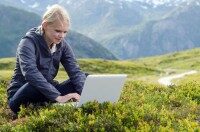 Unlike so many online education alternatives before they came along, massively open online courses (MOOCs) captured the educational zeitgeist and… Continue Reading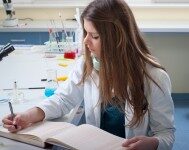 Health care is a Big Topic these days. One video, that Upworthy has been circulating around the social media world,… Continue Reading