In the country, there is only 1 online career counseling school. This school is Liberty University. Because it is the only college, it is, by default, the lowest cost online career counseling university in the US. It charges students an annual tuition of $16,792. Compared to the median tuition at other online colleges around the nation, which is $10,368, LU is relatively high-priced.
Liberty University's tuition has increased, over the past few years, by 13%. In 2007, the tuition was cheaper at $14,850 annually.
Doctor of Philosophy in Counseling – Professional Counseling
From these comparatively expensive online career counseling programs at the college, a reported 32,405 students earned credentials in 2010. From 2006 to 2011, the number of graduates has increased by approximately 19,212 graduates.
Read More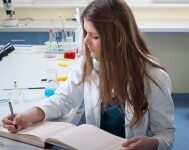 Health care is a Big Topic these days. One video, that Upworthy has been circulating around the social media world,… Continue Reading
Jeffrey Nadel, a college sophomore from Boca Raton, published a piece in The Daily Pennsylvanian suggesting that federal student aid… Continue Reading
Once you've managed to get your head and your word processor around the basic notions of writing an error-free scholarship… Continue Reading