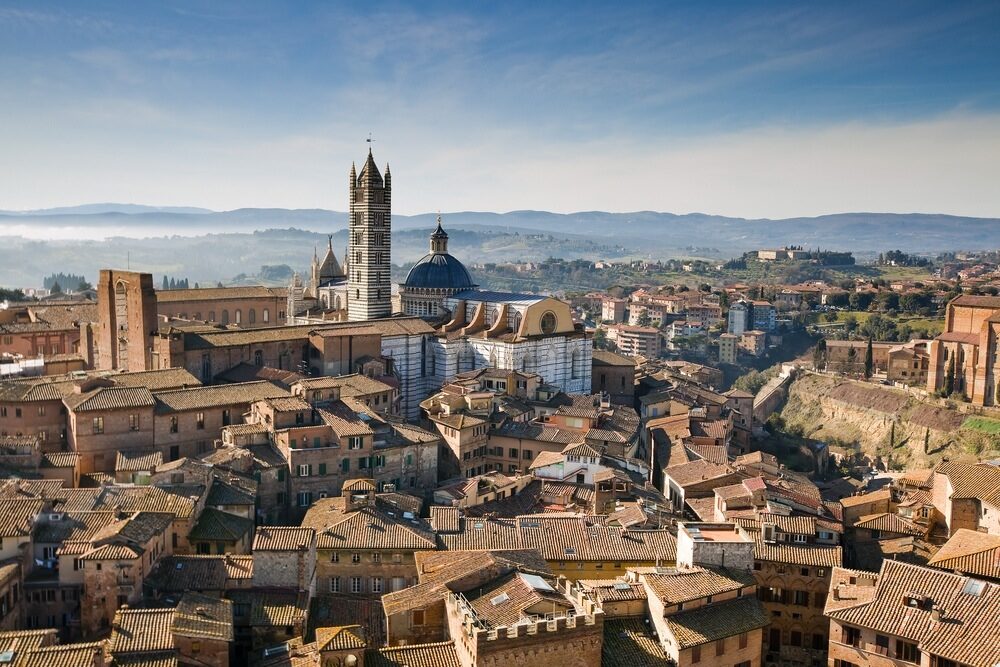 If you don't win a scholarship or land a portable gig, paying to study overseas can be a little trickier. As I mentioned before, some schools will allow you to port their financial aid to an affiliated college abroad; but what if the program in which you're interested isn't affiliated with your school? The task of finding aid can be a little more daunting.
While the financial situation is looking a little grim for U.S. citizens studying at overseas schools that are not approved by the Department of Education, it is not entirely hopeless. Students who are willing to transfer, or get creative, might find ways to finance an overseas education.
Generally, though, if a school is not on this Education Department list, the federal government will approve neither students' applications for low-cost Stafford loans nor parents' applications for federally backed PLUS loans. (The U.S. also won't send any grant money, such as Pell or SMART grants, to any overseas school, whether or not it is on the list.)
Few, if any U.S.-based will make private educational loans to schools that haven't been approved by the Education Department. Sallie Mae, one of the few big lenders still making private educational loans, said it would approve a private loan only if the school was approved by the Department of Education and the borrower was a U.S. citizen with good credit.
So what can students who want to study overseas do?
1. Ask. The first and best place to start searching for aid information is your college. The folks in the financial aid or study abroad offices may very well know of aid programs for people just like you.
2. Search. Students also can check out a few websites that compile overseas scholarships, like this one created by the Institute of International Education and this one created by the University of Minnesota
3. Go American. Instead of enrolling directly in the foreign school, students can enroll in an accredited American school with an approved study-abroad program. This is one of the simplest alternatives, because such American schools typically handle the aid hassles for students.
But there are some downsides. The overseas school you're interested in might not have an American partner. American schools typically don't approve study abroad for more than a year, disappointing those who may want to spend more time overseas. And this can be a costly option, since most American schools charge higher tuition than most foreign schools. (Though that may be offset by higher living costs overseas because of the dollar's recent weakness against other currencies.) And while some students like having lots of American support and friends when they are abroad, others feel some of the American programs don't sufficiently immerse them in the host country's culture. Students can contact the overseas school they are interested in to see if any American schools have pre-approved study-abroad programs there. Tools to search among study abroad programs can be found here, here, and here.
4. Transfer. As this official list shows, hundreds of overseas schools are approved to receive federal educational loans. Overseas students who need access to federal loans can transfer to one of the schools on the approved list.
5. Persuade your school. If there are lots of American students at your overseas school, or your school is interested in attracting more American students, it pays for the school to get approved by the States. There are lots of forms to fill out and lots of hoops to jump through, but hundreds of other international schools have done it. Information for overseas school administrators can be found here and here. The downside: This isn't a quick solution. It can take a school a long time to earn U.S. approval.
6. Alternative loans. If a student has an adult with good credit willing to take on the debt responsibility, the adult can take a second mortgage or other loan and then have the student agree to pay back that loan through contracts such as those executed by Virgin Money. A growing number of students—many without cosigners—are trying out the new social network lending websites, such as LendKey or GreenNote..
And one thing not to do:
If you can, avoid charging your overseas academic adventures. It might be tempting to just charge overseas tuition or living costs to a credit card. Tempting, but dangerous. Credit cards tend to charge high interest rates. They typically demand payments every 20 or 25 days. And they charge big penalties to those who are just one day late. In addition, most credit card companies won't let students borrow very much. So while credit cards can be useful in an emergency, they shouldn't be a college funding mechanism.
The Princeton Review offers these three steps to help you minimize the costs of studying abroad:
Step 1: Get the facts from your school.
Speak with your study abroad advisor and financial aid officer to find out about your school's policies. Make sure you understand the consequences of choosing one program over another (i.e. your financial aid may help cover a program approved by your school, but not one they've never heard of).
Investigate whether you'll pay regular tuition rates during your time abroad. This means you pay your home school and they pay the program. This could be a good deal or a bad deal, depending on whether the cost of your regular tuition is more or less than the cost of your study abroad program.
Many state schools will allow a student to go on an approved study abroad program and continue to pay the in-state tuition rate. If you attend an expensive private institution, you may be able to pay less than your regular tuition by going abroad during a semester off (although this could affect whether or not you earn credit for your studies).
Step 2: Find out how much you'll really need.
"Cost of attendance" means the total cost (to you) of the semester or year abroad. It includes not only tuition and other fees charged by the study abroad program, but also all other necessary costs such as lodging, transportation, meals, books, health insurance and incidental expenses (phone cards, postcards, pitchers of Sangria).
Not all programs include the same items in their fees. A program that charges $10,000 and includes full tuition and room and board may well be cheaper than one that charges $7,000 but includes only tuition. You should always compare the total cost of attendance and add any of the aforementioned expenses that are not included.
When comparing costs, assess the degree of support you'd like. There are a number of "bare bones" programs that offer low prices but few services. These may be ideal for a mature, independent, self-motivated student who wants almost complete immersion in the host culture, but not so appropriate for a student who needs a significant amount of moral support and advice.
Finally, always overestimate how much money you'll spend. There are invariably unexpected expenses. You shouldn't leave the U.S. without enough money to sustain you until you return home. It's very difficult (and potentially illegal) to find a job in another country, and you don't want to make that late-night phone call begging Mom for a wire transfer.
Step 3: Track down extra dollars.
There are many organizations that will help you finance your study abroad. These include your college or university (check for special grants and scholarships), the U.S. government (which offers grants, loans and scholarships), foreign governments interested in promoting study in their countries and private foundations and clubs like Rotary International.
For a complete list of resources, visit the website of NAFSA: Association of International Educators.
The key to funding your study abroad is starting early. Deadlines may fall months before you plan to leave. So if you're planning to go abroad, meet with a study abroad or financial aid advisor at your college now.