If you're a business professional and want to take your career to a new level, an MBA may be your ticket to the top. A MBA degree can help you get a promotion, move into management, or even change careers into a new area such as finance, marketing, or other. However, getting a MBA degree is a big investment in terms of not only money, but time as well. Not everyone can afford to give up their income for two years to go back to school. In these situations, an online MBA program might be your best option.
Online programs have been around long enough that many of the kinks have been worked out and these programs are as legitimate in the eyes of employers as many traditional ones. Also, online programs are notoriously less expensive than other options such as private schools. However, don't just choose an online program because it's the cheapest – instead, consider the value of the programs you are interested. This is a more balanced approach that takes cost, reputation, academics, and more into consideration. Here's what to look for in an online MBA school to know if it's offering you a good balance.
Reputation: Reputation is one of the most important factors in determining the success of MBA graduates. While not everyone can afford an Ivy League education (or the time required to take off from working full time), some online schools are still ranked higher than others. Take into consideration the quality of the professors, the industry's view of the program, and how successful graduates are after they graduate.
Specializations: If you're interested in a specific field of business it may be beneficial to you to find an online MBA program that offers a specialization. Popular choices include marketing, finance, management, leadership, non-profit, and much more. By specializing, you'll be giving yourself a leg up in the market when it comes time to find a job.
Tuition: The value of a MBA program will absolutely take into account the cost of tuition. It's easy to compare tuition costs online for different programs. Also, check the cost of local MBA programs through public schools – such as part time programs and evening programs – to ensure you're not overpaying.
Network: In business, having a good network is one of the best ways to find new jobs, find new hires for the team you manage, and more. Search for an online school that promotes a healthy alumni network – something you will appreciate when you graduate.
Lastly, one of the best ways to learn about an online MBA program is by talking to current students. These students can tell you about the rigor of the course, the professors, the work load, and if they feel like they're getting their money worth. Also, recent graduates can tell you if they've received promotions or gotten a new job since graduating. With the right amount of research, you'll find the best online MBA program for you and your wallet.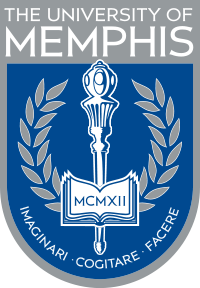 The University of Memphis offers its nationally-ranked online MBA program to professionals seeking a top-rated program with the flexibility and convenience of online instruction. The program is ranked in the Top 25 by two national rating systems. Students can take the courses both online and on-campus either on a full-time or part-time basis depending on their needs.
With a focus on bringing technology and business together, Michigan Tech embraces online instruction to deliver its MBA program to its target audience of professionals seeking an advanced degree. The university prides itself on offering a top-flight curriculum that is tailored to meet the schedule demands of each individual student.
The MBA program offered by Northeastern State University is specifically designed to accommodate full-time working students by offering its program in the evenings. The university strives to make its program meet the demanding skill requirements necessary for its graduates to compete in the workplace. Although the MBA program is not offered online, the school does have a variety of courses that can be taken online.
Meeting the needs of the 21st century business world is the goal behind the curriculum offered in Caldwell College's online MBA program. The college provides its students with the flexibility to take courses in areas that include Global Business, Marketing, Nonprofit Management and Accounting. With the distance learning component being a major part of its program, Caldwell College is positioned to be competitive with other educational institutions around the globe.
Monmouth University's Accelerated MBA Program utilizes the internet to deliver its curriculum to students who need the flexibility and convenience of online courses. The program combines online and interactive classroom instruction in a predetermined sequence to graduate their students in one year. The university also offers a standard MBA program which is not as compressed but has an array of other tracks such as Healthcare Management and Real Estate.
La Sierra University offers a customized MBA program that is tailored to the needs of the student. They highlight the evening classes, cohort system and personalized attention that makes their MBA program unique. While the university does have some online courses, the MBA program is campus-based in several areas of metro Los Angeles.
The Hull College of Business at Augusta State University is well-known for its competitive MBA program. Classes can be taken online and the program is highly sought by many international students. With the flexibility of the online program, students have the ability to proceed at the pace that is convenient to their needs.
Identifying it as the Innovator's MBA, Worcester Polytechnic Institute offers their MBA program in three methods: Cohort Track, Evening Track and Flex Track. The Flex Track is the online track that allows the student to tailor the schedule of courses to fit their needs. Some on-campus time is required to ensure a well-trained and well-rounded candidate emerges from the program.
The focus of the online MBA program at Broadview University is management and entrepreneurship. The program length may be tailored to the needs of the student with an accelerated track available for those wishing to complete the program in 18 months. The program culminates with a focus on business project development or preparing a business plan.
For those seeking to expand their horizons in management and leadership, the Online MBA Program at Colorado Christian University has that as its main emphasis. Among the components of the program are concepts such as "servant leadership" and Christian wisdom and love. The online program can be completed in seven weeks.
Offering an affordable and convenient way to complete an MBA, Lourdes University's MBA program allows students to take MBA prerequisite courses online. Upon completion of these courses and successful passing of a final exam, students can move into the traditional program. Their MBA program strives to graduate students with strong ethics and leadership qualities to prepare them for the global business world.
The online MBA program at Stevens-Henager College focuses on developing and enhancing the skills of students to be leaders in the business world. Their online courses are designed to give students the flexibility and convenience they need. The program also offers an MBA with an emphasis on entrepreneurship. This dual-pronged approach develops graduates that are ready to compete in the business arena.
Saint Joseph's College of Maine offers the MBA Leadership Program online. The program focuses on critical thinking combined with social responsibility to develop graduates that will have business skills and an understanding of the interpersonal qualities desired in leaders. With an experienced faculty and a robust online program, graduates will be adequately prepared for the business world.
Offered through the Hagan School of Business at Iona College, the Fast Track MBA program is a combination of online and classroom courses. The program offers students the opportunity to achieve their MBA by following a pre-set sequence of courses that compresses the traditional program into a 13 to 15 month period. Iona has designed this program to complement their traditional MBA program to accommodate today's working students.
Enhancing the career and professional development opportunities of its students is at the heart of the university's MBA program. The accredited online program combines real-world experience with challenging classroom study to train the best graduates. With its location in an energy producing region, the University of Wyoming also offers an Energy Management MBA.
Preparing its students for real-life situations and challenges in the business world, East Carolina University has designed its online MBA program to meet this goal. The MBA can be achieved completely online which makes it an ideal program for those not able to attend on-campus classes. With flexibility in mind, students can combine online and on-campus courses within the same semester.
As an educational institution with a religious heritage, the University of the Incarnate Word offers an online MBA program that addresses the technical business skills required in the marketplace with an emphasis on ethics in business. The MBA graduate will be well-prepared through the university's distance learning program to bring a higher quality of proficiency and skills to the business world.
The historic Texas Southern University uses online technology to offer the Online Executive MBA Program (eMBA). The graduate program greatly enhances the opportunities for mid-career professionals to excel and provides them with quality curriculum taught by an experienced and highly regarded staff.
Ranked as the number one online MBA program for student services and technology by U.S. News and World Report, Gardner-Webb has demonstrated that it has a quality online MBA program that delivers beneficial results to its students. The program has also received high rankings, coming in at number nine, from BusinessMBA.org. Students that graduate from Gardner-Webb University's program should be in great demand in the business world.
Aspen University's Online MBA program is structured to dispel the belief that students cannot have a graduate program that is customized specifically for them. Their online program offers an innovative curriculum that trains and develops the student so they can pursue the executive, entrepreneurial or leadership path in the job market.
The highly ranked Professional MBA Program draws upon the rich cultural heritage of the University of Mississippi to present a challenging and flexible program for its students. The online MBA program was in U.S. News and World Report's Top 14 programs. Students selecting Ole Miss will find that the program promotes teamwork, professional development and interpersonal business skills.
The University of Southern Maine offers a MBA program that stresses the interface between academia and the business community. By championing this connection, the program develops students that have gained the analytical and management tools to contribute in the business world. Although the MBA program is not offered online, the university has an online presence in its School of Business where some core courses may be offered for graduate students.
The online MBA program at Fresno Pacific University is centered on a global perspective that incorporates Christian ethical standards. By addressing the international aspect of business in its program, it prepares its graduates to excel on the global stage. A great component of the program is the regional and international trips for its students. The travel costs for the travel are covered by the tuition.
The MBA program at the SUNY Institute of Technology at Utica-Rome is offered online in two main areas: Technology Management and Health Services Management. With a targeted focus on these two areas, the MBA program has specially designed curriculum that prepares student to excel in those areas of business. The online studies are offered in a fast-track format as well as part-time options.
The University of Dubuque has an MBA program with a global scope. Despite its Midwestern location, the university recognizes that providing a MBA program that incorporates a broad perspective is critical in today's business world. The university offers some courses online although the MBA program is campus-based.
The well-rounded online MBA program offered by Southern New Hampshire University is structured around curriculum that combines theory with real-world experiences. The online program dates back to 1996 and has several features to appeal to students. The program is accredited, affordable, flexible, focused and designed to be completed within 21 months.
The strong tradition that includes international accreditation has made the online MBA program at the University of Texas-Pan American (UTPA) a prominent program. UTPA's MBA focuses on teaching new skills to its students that can be used in the global business world. The program is highly-rated among the Hispanic community and the university has received numerous awards for its programs.
The MBA program at Georgia Southwestern State University focuses on developing its student's critical thinking skills, leadership skills and management abilities. The program combines those skills with the global perspective necessary in today's business arena. The accredited MBA program is campus-based but there are online courses at the undergraduate level in business and in other programs of the university.
The Lucas Graduate School of Business at San Jose State University offers four MBA programs. These include the Executive-style MBA for working professions, traditional MBA, the accelerated MBA-One and the MBA/Master of Science in Engineering Dual Degree. These programs are taught on campus but there is an online presence that offers classes in other disciplines.
The Sloan School of Management at Massachusetts Institute of Technology is one of the nation's most prestigious business schools. Its highly regarded MBA program is a leader in developing graduates who have made their mark in business, government and other areas of society. MIT has just begun to delve into online courses buts its MBA program is currently not available online.
With an experienced and distinguished faculty, the online MBA program at California Baptist University is tailored for the working professional who needs the flexibility and availability of the online program. The university uses the latest technology in its Interactive Distance Learning approach to prepare its MBA students for the business world.
Transforming students into well-trained, highly skilled MBA graduates is the role that Tiffin University has established. Its online MBA program offers small classes that allow its professors to give personalized attention to the students. The online MBA program takes advantage of technology to offer flexibility, affordability and a customizable curriculum to its students.
Northern Arizona University has been a pacesetter in developing innovative ways to make obtaining an education convenient to its students. With extended campuses and an online presence, it is one of the early adopters. Although it doesn't offer its MBA degree online, it does however offer a number of business administration courses online that may be available in the pursuit of the MBA.
Clayton State University's MBA degree can be obtained through the 20-month, fast track program offered in the evenings and on some weekends. While the university offers many core undergraduate courses online, the MBA program is taught on its main campus and two satellite campuses in the metro Atlanta area.
The MBA program is designed to train students to be problem-solvers, to adapt to the changing global environment and to be socially responsible in business management. Indiana University-Purdue University Fort Wayne's program is also offered in an accelerated program to accommodate working students. The university does offer some programs online but the MBA program is campus-based.
With the global business environment expanding, Salve Regina University is forging ahead in its efforts to train world-class business leaders that develop quantitative skills, leadership and ethical development through its MBA program. The MBA degree can be fully obtained online and is fully accredited. The program features a concentration in Nonprofit Management and helps its students adequately prepare themselves to run nonprofit organizations.
Aurora University has tailored its online MBA program to focus on problem-solving and team-building so that its graduates will be ready to address the changing and ongoing business practices. The online MBA program strives to develop knowledgeable graduates so that they have greater earning potential in the job market.
To address the varying needs of its students, Jones International University has developed several unique areas of study that can help graduates advance their careers. The online MBA program areas of study include Entrepreneurship, Negotiation and Conflict Management, Information Security Management and Global Enterprise Management.
Indiana Institute of Technology created its online MBA program to keep pace with the changing world. They offer MBA degrees in different areas such as human resources, health care management, finance and accounting. Their online MBA program continues to be updated to meet the needs of career-oriented students.
With a focus on developing the leadership and management skills of its students to meet the challenges in the business world, Capitol College's online MBA program fulfills this goal. Since the college in located in the metropolitan Washington, D.C. area, they offer a special concentration on federal acquisition and Department of Defense contracting.
McNeese State University offers an accredited MBA degree that involves arming its student with decision-making and analytical tools that will adequately prepare them for the business world. The program strives to be more reality-based and less on theory. Although the university does have an online presence, the MBA program is based on-campus.
The MBA program offered by Colorado Mesa University is designed to challenge its students in order for them to be well-trained to compete in the business world. The program offers a professional track that incorporates real-life work experience and the thesis track that requires a directed research project. The MBA program is taught on-campus and Colorado Mesa does have online classes in other areas.
Baker's online MBA program is specifically tailored towards candidates looking for a wide-ranging graduate program that offers the degree in different areas. Specialties within the MBA program ranges from general business to health care administration to leadership. Baker combines an accredited program with the flexibility and customization that having online courses provides.
Marshall University's MBA program strives to combine classroom theory to practical real world applications in the. This goal makes their program one of the best in the country. While the MBA program is campus-based, Marshall does have an online presence to take courses.
At the Missouri University of Science and Technology, the online MBA program is focused on integrating comprehensive training for their graduates to be able to implement their knowledge and achieve results in the global business place. Their online program allows students to forgo the Graduate Record Examinations (GRE) by enrolling in their Graduate Certificate program which can ultimately lead to an MBA degree.
The MBA program at Hamline University takes a three-prong approach to educating their graduates: quality education, community of fellow students and experienced faculty. Upon completion of the MBA program, their graduates will have a well-rounded education in the business field. While their MBA program is not offered online, Hamline University does have several programs and degrees that can be obtained online with minimal residency.
Trent managed to earn both a B.A. and an advanced degree with a combination of scholarships, grants, loans and a couple of jobs. He brings this experience, and his paid off student loans to you as the voice of Frugal Scholar. Now, he's heading back to school and saving for/worrying about college for his own kids, Sam and Sarah.