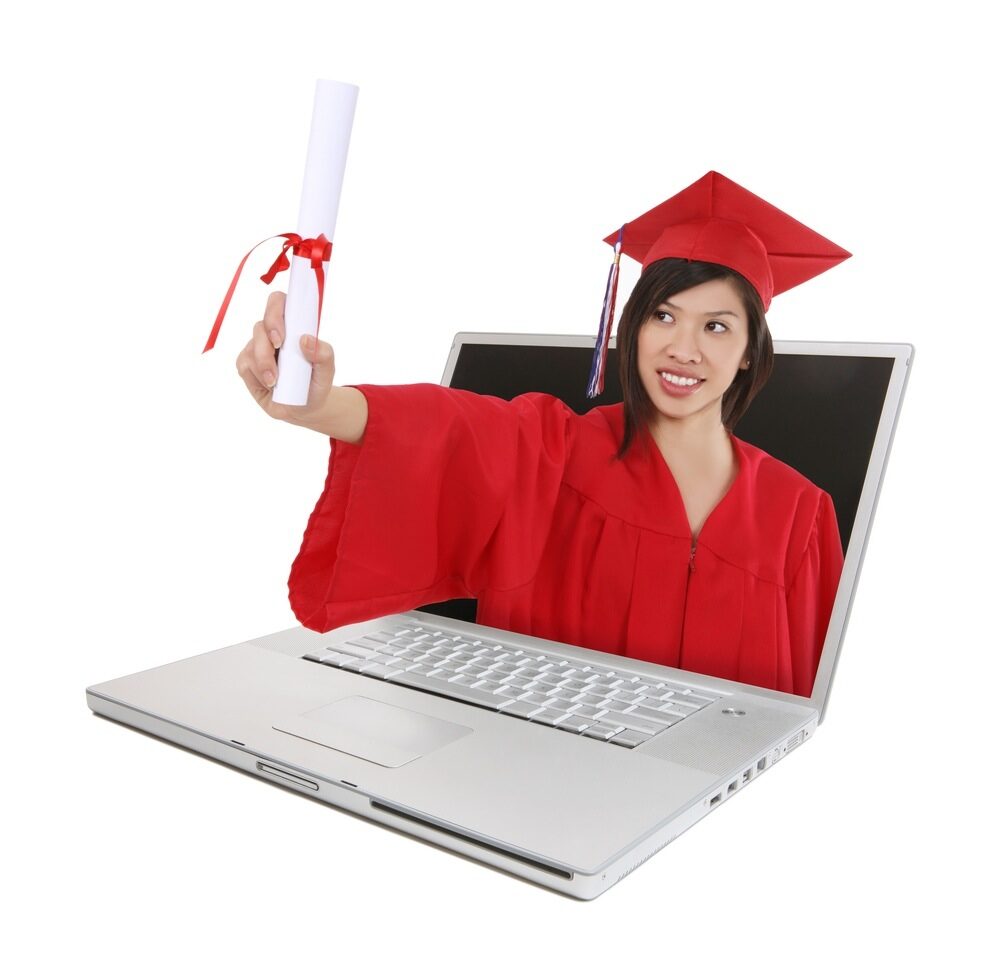 Online courses have exploded in popularity over the past decade. Now, students can complete entire degrees, at both the undergrad and graduate levels, without ever seeing a fellow student in person. University of Phoenix, for example, is the largest university in the country by enrollment, with more than 300,000 students — only a small fraction of which actually show up at one of UP's campuses. Traditional brick-and-mortar colleges have sat up and taken notice.
Related: FrugalDad 2013 Cheap Online Colleges and Universities

Several such institutions now have their own online degree programs. These schools also bring their highly regarded academic rigor to Internet delivery of course materials. One of the most obvious programs of study for an online degree is IT (information technology). The schools below have been singled out by U.S. News and World Report, as well as Top5.com as the best online IT schools in cyberspace; many have also been labeled "Best Buy"s by GetEducated.com.
If you're looking for the best online information technology (IT) degree from an accredited U.S. school, at an affordable cost, we're here to help. The schools we've listed here are culled from ratings by respected educational rankings put together by such well-respected sources as U.S. News and World Report, GetEducated.com, and others. For our purposes, we looked at total overall costs, and then eliminated the schools that were a value only for resident students. The schools' inclusion is based on the most recently available tuition information. But in an effort to sidestep possible changes in the cost of tuition (especially over the summer), no actual dollar figures are included in the list.
That being said, as of this writing, the bulk of the accredited Online Degrees in IT and MIS listed here can be had at a total price tag of $20,000 or less. A handful actually come in at under $12,000 for the degree.
Borrowing from GetEducated.com's system for ranking degree value, we chose the schools on the list by comparing the tuition and fees they charge, along with reputation and accreditation. What we ended up with is a list of well-regarded, relatively inexpensive schools that offer online computer science degrees to students across the country (and around the world) at a very reasonable cost.
Columbus State University (GA) — TSYS School of Computer Science
The TSYS School of Computer Science offers a Master in Applied Computer Science degree program with concentrations in Software Development, Information Assurance, and Modeling and Simulation, a Bachelor of Science degree program with concentrations in Computer Systems, Applied Computer Science, and Game Programming, and a Bachelor of Science degree in Information Technology (on campus and online); a Computer Science Teacher Endorsement, and a Minor in Computer Science. The TSYS School of Computer Science is committed to providing the strongest and most current instruction in the areas of computing and technology.
The school boasts 13 full-time faculty and school offers more than one hundred courses per academic year, both online and in traditional classroom settings. The school's programs prepare students to work as professionals in the fields of software engineering and software architecture, programming, database systems, computer networks, and web applications. With such certifications, Columbus State CSCI grads find work in engineering, scientific, industrial, and business environments.
Minot State University (ND)
U.S. News & World Report ranks Minot State University's College of Business online graduate programs and MSU undergraduate online programs, including its MIS and Computer Science degrees, among the country's best online education programs. Combine this high ranking with a price tag that comes in at under $10,000 and you've got a tremendous educational value.
The Minot State online Master of Science in management and Master of Science in information systems ranked in the top 10 percent for "Faculty Credentials and Training; top 20 percent for "Student Services and Technology;" and top 30 percent for "Admissions Selectivity " The rankings also note that the programs are among the most affordable online master's programs in the nation.
For the overall performance of its online undergraduate programs, MSU ranked 54th (top 23 percent) for "Faculty Credentials and Training," 62nd for "Student Engagement" and 51st (21.5 percent) for "Overall Rank." MSU's online bachelor's degree programs include management information systems and applied business information technology.
Dakota State University (SD)
Dakota State University is a regionally-accredited school that has gone heavy into online delivery of its computer science and CSCI based degrees, such as Computer and Network Security, Computer Education, Computer Game Design and Information Systems. The CSCI degree offers students the opportunity to learn programming, as well as how to use of major operating systems, such as Windows and Linux. You'll learn how the computer really works by studying the architecture, and you'll also learn how it stores, organizes, and accesses those mountains of information. DSU claims to be "the regional leader in all things computer", and backs up its claim with post-graduate opportunities, in which you'll have the chance to take advanced courses or hone your skills further to with one of their graduate degrees — also available online.
Jacksonville State University (AL)
Jacksonville State offers two online computer science degree programs — both at the Masters level and both at a cost of just over $10,000. The university's stated purpose with respect to its Master of Science with a major in computer systems and software design (MSSD) is to educate a new generation of managers, planners, analysts and programmers in the specification, design and deployment of the next generation of computing and information systems. The program is designed for students with an interest in pursing a career in information technology, either in business, industry, government, non-profit organizations, or in college teaching. It provides students with an applied approach to learning, focusing on factors and issues relevant in contemporary software development. The program emphasizes the methods and processes used in successful software organizations. In addition to meeting general admission requirements of the College of Graduate Studies, applicants for the MSSD must have the equivalent of an undergraduate degree with a major in computer science, software engineering, or information systems as determined by the graduate computer science faculty.
Indiana State University
Indiana State University also comes in at under $12,000 for its online degree programs. At the undergraduate level the school offers a B.S. in technology management. For those seeking a more math-based course of study, Indiana State University offers the master of science (M.S.) in electronics and computer technology to students interested in technical, leadership, and management positions in a variety of areas including systems integrator, systems design and development, and project management. According to the school, this program is a rigorous and individualized program that accommodates the previous experiences, education, and interest of each degree candidate. The master of science in electronics and computer technology (MSECT) is a 32-credit-hour (minimum) program that includes a focus or concentration in instrumentation, systems, and automation. The program can be completed in two years (full time). Students also have the option of part-time study. The curriculum sequence includes three program phases: Content, application and integration.
Western Governors University (UT)
The College of Information Technology at WGU offers seven different bachelor's degrees and three graduate programs that range from software development to health informatics and information management. All can be completed online; and all come in at around $12,000.00. Many of WGU's undergraduate CSCI degrees also include Microsoft certification as part of the coursework, at no additional cost. As a Microsoft IT Academy program member, WGU is able to offer students a world-class technology curriculum and courseware provided by Microsoft. Many of the schools Microsoft courses will use this rich online learning resource, which includes virtual labs that provide hands-on experience with Microsoft software to supplement the learning environment. The cost of certification exams is included in WGU tuition.
Georgia Southern University
In addition to the bachelor's degrees available to on-campus students at Georgia Southern's College of Engineering and Information Technology in Statesville, the school offers on online Master of Science degree in Computer Science. The Master of Science in Computer Science (MSCS) is an intensive 30-hour graduate program that prepares students in the area of knowledge-based data systems. The program enables students to develop a balance of industry-relevant practical skills, as well as experience that will enhance your professional development and future employment in the IT industry. The program offers concentrations in: Data Mining and Data Warehousing. Emphasizing these high-demand fields, the Georgia Southern Online MS in Computer Science is one of a just a handful of such master's degree programs in the world.
Trident University International (CA)
TUI, based in Cypress, CA, is a relatively new institution. It was founded in 1998 as a branch of Touro College in New York and received its regional accreditation in 2005. All of TUI's courses are delivered online, including its computer science and information technology degrees, which are a real value at around $12,000. The school's College of Information Systems offers two undergraduate degrees, as well as an MS in IT management. The mission of the Bachelor of Science in Computer Science (BSCS) program is to prepare students for productive computer science-based careers in government, business, industry, and not-for-profit organizations by providing academic excellence, unparalleled access and compassionate student support. According to TUI, the BSCS program provides its graduates with a body of knowledge applicable to the present computing environment, along with a set of skills adaptable to the future computing needs.
Those wishing to parlay their undergrad CS credential into an advanced degree may be interested in TUI's Master of Science in Information Technology Management (MSITM). The program prepares the graduate to manage IT systems development and implementation, plan and design IT architecture to support these networked systems, develop security and risk management plans for the IT systems, manage IT planning to insure that IT is in step with the strategic direction of the firm, and management of emerging technologies in the firm's IT infrastructure and systems.
Missouri State University
For less than $15,000, you can complete one of two undergraduate technology management programs or an online Master of Science in Computer Information Systems at Missouri State University. The computer science program at Missouri State has done much to keep up with the evolving fields of technology, including frequent updates to hardware, systems and software. As a student in the department, you would be exposed to technology, techniques and faculty that will prepare you for real world application. The courses use theories rooted in science and mathematics, and teach students to solve complex algorithms and create code. While learning the most current trends and programs, students will also practice communication skills, which are imperative in dealing with colleagues and clients. Faculty in the department actively participate in research, giving students the chance to learn about many different aspects of computer science.
One factor that gives Missouri State's computer science program an edge is that it's accredited by the Computing Accreditation Commission of ABET. The computer science program at Missouri State strives to be on the front edge of technology and offers an education of up and coming technology trends. There are only four computer science programs in Missouri and 204 computer science programs in the nation that carry this accreditation. Such programs are regularly reviewed by the accreditation board.
University of Illinois at Springfield
The University of Illinois at Springfield offers both online bachelor and master of science degrees in computer science — for less than $15,000.00. A concentration in computer science will familiarize students with the various areas of knowledge that make up the field. Students will develop a firm understanding of the fundamental skills and core theories of computer science which power the rapid technological change in the world today. Upon completion, a student with a bachelor of science will be prepared for graduate studies in computer science or studies in other fields that are strongly associated with computer science. Students in the bachelor's degree program choose to emphasize either software engineering or systems security and information assurance. The graduate program's main emphasis is oriented toward software and is most appropriate for candidates interested in the design, analysis, and implementation of software programs. In addition to the software emphasis, the school offers some courses in security and information assurance. These courses are appropriate for candidates interested in design, implementation and policy issues related to security and information assurance.
Information assurance is a major program at Illinois Springfield. The Computer Science Department has been designated as a National Center of Academic Excellence in Information Assurance Education!
The National Security Agency (NSA) and the Department of Homeland Security (DHS) jointly sponsor the National Centers of Academic Excellence in Information Assurance Education (CAEIAE) Program. The goal of these program is to reduce vulnerability in our national information infrastructure by promoting higher education and research in IA and producing a growing number of professionals with IA expertise in various disciplines. Students attending these designated schools are eligible to apply for scholarships and grants through the Department of Defense Information Assurance Scholarship Program and the Federal Cyber Service Scholarship for Service Program.
The Computer Science Department at UI Springfield is considered one of the pioneers of online CSCI education, along with MIT, Oregon State, and Udacity. Illinois Springfield was among the first institutions to bring computer science training online, beginning in 2006, with online enrollments exceeding on-campus enrollments today.
In addition, U.S. News & World Report gives high marks to the University of Illinois Springfield's online graduate degree programs in computer science. The magazine ranked 196 online bachelor's degree programs and 523 online master's degree programs in business, engineering, nursing, education and computer information technology. Overall, the UIS computer science master's program ranked eighth in the nation for "Student Service & Technology" and 21st for "Teaching Practices & Student Engagement" in the computer information technology category.
College of St. Scholastica (MN)
For around $16,000, you can earn an undergrad or masters degree in computer science/computer information systems from the College of St. Scholastica, a small, regionally-accredited college that was founded in 1912, in Duluth, MN. Students in the program learn current and emerging computer technologies and the means to apply these system technologies in solving organizational problems. In addition to the core computer concepts, students select a specific application concentration in business management, healthcare, Web development, math, or software engineering. Students may also seek departmental approval for a custom designed concentration.
Sam Houston State University
Founded in 1879, Sam Houston State University, located 70 north of Houston, is the third oldest public institution of advanced education in the state of Texas. SHSU enrolls over 18,000 students a year in a variety of undergraduate, masters, and doctorate programs. While the school is most well-known for its college of Criminal Justice, it also boasts a comprehensive variety of online courses, included classes in information technology. SHSU has been recognized by U.S. News for the effectiveness and quality of its online programs in a variety of categories, including information technology, bachelor's degrees, and graduate education.
Virginia Tech
Nestled in Blacksburg, Virginia, the Virginia Polytechnic Institute and State University, most commonly known as Virginia Tech, is a public university well known for its affluence and expertise in the technology industry and applied sciences. Virginia Tech has pioneered an online system of computer software and feedback that streams one-on-one discussion and small group tutoring, which makes it the perfect learning environment for an individual interested in online classes. With classes from Virginia Tech, you can rest assured that you'll have the resources and help to succeed in information technology.
University of Bridgeport
One of the most racially diverse campuses in America, the University of Bridgeport is an independent, privately funded university that ensures an individualized learning experience. This University was ranked by U.S. News as #1 for its information technology program in 2012 and is #4 in 2013, demonstrating that this program is consistently one of the best and most successful and reliable programs in the country. UB also has a variety of resources for English as a second language, or ESL students, if you wish to have a quality educational experience but worry about your mastery of English.
Pennsylvania State University – World Campus
Also known as "Penn State Online," this is a component of the world-famous Penn State University that allows students from across the globe to get a quality education. This system was established in 1998 and hosts over 6,000 students every year from various states and countries, and offers more than 90 online undergraduate and graduate degrees. This program treats the student exactly as if they were a physical student at the University, holding them to the same academic standards; for instance, students must complete exams at educational institutions close to them in front of webcams. If you need an online educational experience but don't want a watered down system where you aren't treated like a real student, Penn State Online is an ideal choice. It may not be the best value looking solely at dollars, but the school's program is so highly regarded that it may pay dividends in the form of higher salary and more upward mobility.