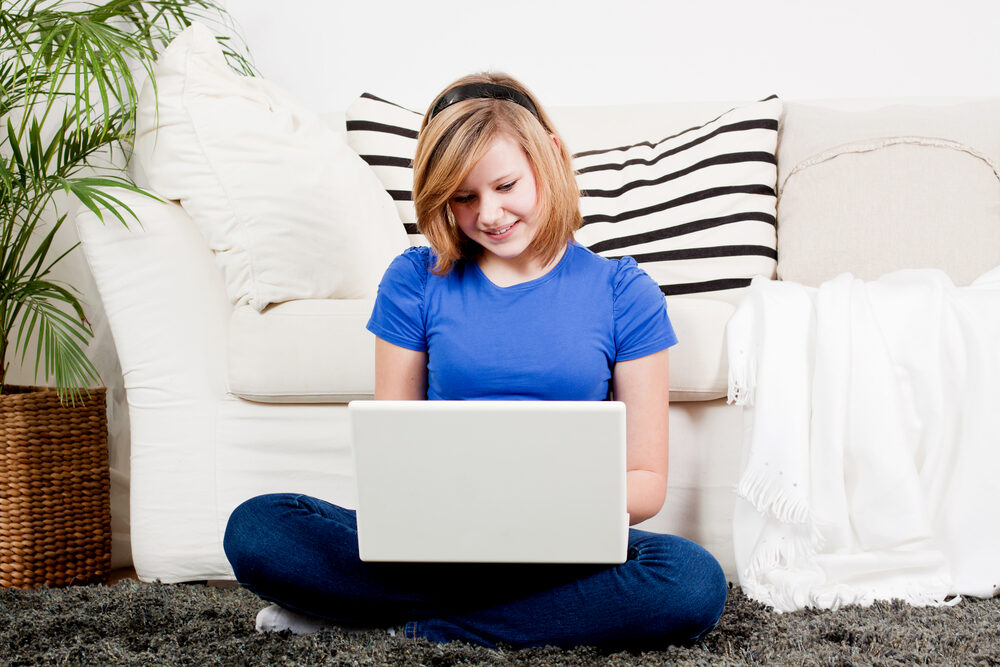 Not all online college courses, obviously, are the same. Some are geared toward toward those who want to earn credit toward a degree. Others are courses simply sponsored by colleges — and taught by college professors — that are available to help you learn more about a particular subject. The latter group represents the truly cheapest online college courses (as little as zero dollars per credit, i.e. free). When thinking about signing up for online college courses, keep in mind a few relatively important considerations.
One consideration you may want to ponder when choosing an online school is whether it actually offers a degree or certificate. Many organizations offer college level courses online. Some of the cheapest — even free — courses, though, do not fulfill any requirements toward a degree or certificate. If you are simply looking for online college courses for your own edification, there are many options.
Free online college classes are becoming increasingly popular.  Whether through schools such as University of the People — which offers free college degrees to individuals — or massive open online courses and other educational content providers, no-cost college courses are pervading Cyberspace. The problem, as seen by those who want a degree that will be accepted by other schools, or future employers, is that most such courses are largely unaccredited.
Yet, as with everything else these days, change is in the wind.
For example, the American Council on Education, which advises 1,800 schools on matters of accreditation, has recommended that a handful of MOOCs be approved for college credit at its member institutions.  The courses include:  Pre-Calculus and Algebra, from University of California, Irvine; Calculus: Single Variable from the University of Pennsylvania; and two offerings from Duke University, Introduction to Genetics and Evolution and Bioelectricity: A Quantitative Approach.  All five are available through Coursera.
Although this is a step in the right direction, recommendation from the American Council on Education is merely advisory — none of its member schools actually have to offer credit toward a degree for students who register and complete one of the MOOCs which received the Council's endorsement. As noted before on this site, though, many colleges do offer credit by exam for successful completion of College Level Examination Program (CLEP) exams, those offered by Excelsior College, or DANTE and AP tests. And that's where another type of free to dirt-cheap online course comes into play: the online prep-course for credit by exam tests.
Educational providers such as the  Saylor Foundation and Education Portal offer courses that students can use to study for such "challenge exams," still one of the cheapest (and fastest) ways to earn college credits that count toward a degree. The exams test students' abilities to grasp the concepts that they may otherwise learn in a traditional classroom setting.  In 2012, 18,000 people took exams from Excelsior and 76,000 students earned credit from CLEP exams, out of a total of 98,000 who took the tests.
The Cheapest Online College Courses May Not Be What You Seek
Fortunately, many online colleges offer degree programs that are both inexpensive and convenient. Accreditation, however, can play an important role in your decision about which online course(s) to enroll in. Many schools offer online degrees, but not all such degrees are accredited. Accreditation is important if you want other schools to recognize the work you've done, as in the case of a graduate degree or credit transfers. In some instances, employers may not regard your coursework at an unaccredited school as highly as they would work from a school that has received accreditation.
Accreditation is also important from the perspective of financial aid. Many state and federal financial aid programs have increased their scrutiny of schools whose accreditation may be questionable or in jeopardy. If you think you will need financial aid to earn your online degree, you may want to look more closely at schools that have been accredited for years, and have not run afoul of regional accrediting organizations.
Some for-profit, online schools (think: schools that don't actually have a campus) are unaccredited and not exactly cheap, either. If an unaccredited degree is something you're looking for, you can get one for free, through University of the People, an international educational collaboration involving Yale, New York University, the United Nations and others.
The Most Affordable Accredited Online College Courses
So you've decided that you want to take online college courses and earn a degree from an accredited institution. Not surprisingly, the most affordable degree conferring schools are traditional non-profit (think: brick and mortar campus) colleges that have embraced the online delivery of college courses and materials. Below is a list culled from a survey conducted by Get Educated. The survey included was conducted in 2012 and included 683 regionally accredited schools that offered online bachelor/undergraduate degrees.
One of the particularly nice things about the online programs offered by some of the state schools, is that the cost per credit for online college courses is the same for everyone, regardless of residency. According to the Get Educated website, the average cost of an online bachelor degree across the entire 683-school sample was nearly $45,000 or an average of $375 per credit. The following schools offer affordable online courses at a cost well below come in well below that.
3. Colorado State University-Pueblo (CO)
4. Fort Hays State University (KS)
5. Chadron State College (NE)
6. Columbia Southern University (AL)
7. Weber State University (UT)
8. Western Governors University (UT)
9. Eastern Oregon University (OR)
10. Columbia College (MO)
It is obviously possible to spend more on an online college course, but a state public school like the Universities of Wyoming or Nebraska, or Eastern Oregon, carry a lot of clout with other colleges across the country. If you're hoping to follow up your online courses with a degree, your online credits will transfer more easily from such schools than from some of the online, for-profit schools out there.