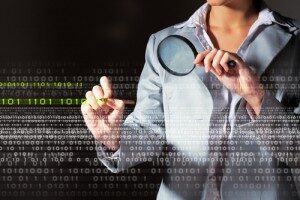 An investigation into student- lending practices of for-profit colleges is being expanded by the Consumer Financial Protection Bureau and state attorneys general, according to government officials and regulatory filings.
The Wall Street Journal reported that Jack Conway, Kentucky Attorney General and chair of a group of 32 state attorney generals investigating such colleges, said that states are working with the CFPB to weed out unfair or otherwise deceptive student lending practices.
"I expect in 2014 you'll see action by the CFPB in coordination with states in coming months," Conway told the WSJ.
Corinthian Colleges, along with ITT Educational Services, disclosed in recent regulatory filings that the CFPB is considering legal action over the companies' lending practices. A CFPB spokeswoman declined to comment on this claim.
According to the WSJ, the probe "focuses in part on loans provided by outside investors through the colleges as well as on the for-profit-colleges' job-placement promises, ramping up pressure on an industry that receives about $30 billion annually in taxpayer-funded federal grants and loans."
The federal crackdown is occurring during a larger battle between federal regulators and the for-profit-school sector. That sector has been criticized by both the Obama administration and Democratic lawmakers for "allegedly charging high-interest loans without fully disclosing the loan terms and exaggerating students' future earnings potential," according to the WSJ.
The larger showdown has set in motion probes by the Securities and Exchange Commission and Justice Department. In addition, the WSJ reported that the Education Department is also "moving forward with a plan to deny federal student-aid dollars to vocational programs at for-profit and community colleges if their former students defaulted at high rates or had high debt levels relative to their incomes after graduating."
ITT and Corinthian disclosed the SEC probes last year. And this past September Corinthian disclosed a Justice Department investigation "into whether the company manipulated attendance records to retain federal education funds. The probe also looked at the company's recruiting and financial-aid practices," the WSJ reported.
CFPB officials appear focused on whether students are adequately informed of loan risks. "We've seen instances when some of the for-profit schools are anticipating as much as a 50% default rate on loans they make to students," CFPB Director Richard Cordray said in an interview with a student-advocacy group in 2012. "They're not telling the students that, but they are disclosing that information to their investors."
"We believe that all of our actions were lawful and we intend to vigorously defend ourselves," an ITT spokeswoman said of the CFPB and SEC probes. A Corinthian spokesman said all students are provided with detailed descriptions of the terms of their loans and are told "clearly and in writing that no student or graduate can be guaranteed employment."
Corinthian was also sued in October by California Attorney General Kamala Harris. The lawsuit cited internal Corinthian documents saying the company targets students who are "isolated" or "individuals with low self-esteem," through TV ads and telemarketing campaigns.
ITT has said that it has "not identified any third-party private education loan programs for our students' use since 2011," according to an ITT spokesman said. A Corinthian spokesman said loans made through its program are "well-below" market rates, with a maximum rate of 9.9%.
According to the WSJ, for-profit colleges account for a rising share of federal financial aid in recent years, increasing from 11% of federal student loans in 2000 to 23% in 2010. These estimates are based on a report by the Center for Analysis of Postsecondary Education and Employment.