The median tuition charged by colleges in the US with online ministry programs is $15,760 yearly. The median tuition has increased over the past few years. This change in tuition was around 34.7%. In 2007, the median tuition at these online schools was $11,700 annually.
Below, the chart displays the tuition range for online ministry colleges from highest to lowest cost:
| Tuition Level | Number of Schools |
| --- | --- |
| Cheapest | 8 |
| Low cost | 8 |
| Average cost | 8 |
| Most expensive | 9 |
A yearly tuition of over $21,214 is charged by the costliest schools that have online ministry programs. But, tuition at the cheapest schools is in the range of $5,016 to $11,660 annually. Georgia, Louisiana, North Carolina, Tennessee, and Wisconsin are home to the lowest cost accredited online ministry schools.
Master of Arts in Theology and Ministry – Recovery Ministries
Master of Arts in Ministry
Master of Divinity – Recovery Ministry
Associate of Science in Ministry
Bachelor of Arts in Religion in Ministry
Doctor of Ministry
Master of Arts in Christian Ministry – Urban Ministries
M.A. in Christian Studies: Urban Ministry
Master of Arts in Christian Studies – Urban Ministry
Master of Arts in Ministry – United Methodist Deacon
These reasonably priced programs graduated roughly 5% of ministry graduates from online schools around the US in 2011. This represents 8,433 of the 158,087 graduates in the nation. Between 2006 and 2011, the percentage of ministry graduates from the lowest cost online colleges and universities has increased, while the number of graduates has also increased by 4,680 graduates annually.
Tuition ranging from $11,880 to $15,470 per year is charged by other somewhat more expensive online ministry colleges. Of the 33 online colleges and universities that offer ministry programs in the nation, 8 charge students tuition in this range.
In 2011, 7.2%, or 11,408 of the country's ministry graduates received their certificates from these cheap online programs. In 2006, which was a short 5 years earlier, the number of graduates from these colleges and universities was as much as 11,807 students. This represents a 3% decrease in the number of graduates from these low tuition online schools.
Read More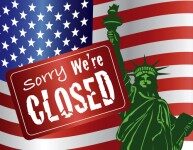 Perhaps one of the most repeated quotes in the aftermath came from President Obama, "There are no winners here. These… Continue Reading
Getting a job during or after college can be a challenge for students at any time. With fierce competition in… Continue Reading
In a recent ranking of its best value colleges, Kiplinger's compiled a list of schools that offer the best educational… Continue Reading