Have you recently awakened from a deep sleep and, in a Liechtenstein-inspired panic, sat upright muttering, "Oh no! I forgot to apply to college"? Well, my procrastinating amigo, you should be concerned; but you don't have to panic — yet.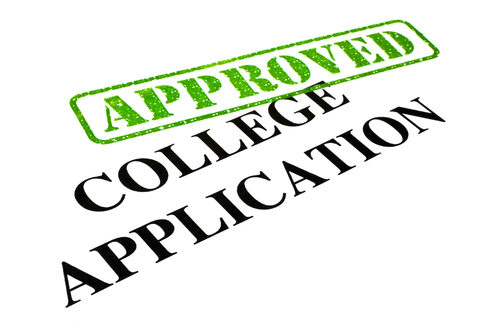 Simply shake off the grogginess, amble over to your nearest Internet-connected screen and track down some of the colleges that are still accepting applications from prospective students. According to U.S. News and World Report, more than 200 colleges will accept and consider applications after May 1.
In fact, according the Los Angeles Times, at least 275 colleges still have space for the upcoming 2014-15 academic year. The National Association for College Admission Counseling reports such availability in its annual Space Availability Survey. Of those schools that accept late applications, more than 95 percent have seats available for incoming freshmen and nearly every one has openings for transfer students.
The bulk of colleges accepting late applicants are small private institutions that enroll fewer than 5,000 students, but large state schools such as the University of Arizona, the University of Iowa and Colorado State University still have space available. The list is not exhaustive, so college hopefuls should call the schools they are interested in to see if they have openings.
Students better act fast, though, because the vacancy signs at these schools will quickly disappear, according to a U.S. News interview with Leigh Mlodzik, dean of admission at Ripon College in Wisconsin, which is not on the NACAC list.
"We will accept academically qualified students as long as we can accommodate them in our residence halls and in our classrooms," he says. "As students think about applying late to different schools, the sooner the better is the best rule of thumb for them."
Housing and financial aid availability could also dry up if students delay their applications any further. Many schools have early deadlines for merit scholarships and need-based aid is doled out on a first-come, first-served basis, but students can – and should – still apply for federal financial aid.
Northwest University in Washington reports that housing and financial aid are still available, but at least 30 colleges still taking applications list financial aid availability as "limited" and 43 say the same about student housing, according to the list, which will be updated as open spaces fill up until June 28.
Late applicants who earn admission should be prepared for things to move quickly.
"The process is expedited," U.S. News reports. "The best thing a student can do if they are in this situation is to remain in close contact with their enrollment counselor … [who] will give them clear instructions on their next steps all throughout the process."
While students should act quickly in order to be considered for late admission, they should first consider why they missed the regular deadline in the first place. As someone who can easily talk himself into another hour of sleep, I am not one to judge, but there may be a deeper reason behind a failure to file a timely college application.
It may be that you're not feeling ready to jump straight into college of high school. If this is the case, it's not always the best idea to force yourself into college: you may just be setting up a failure scenario.
Before playing college application catch up, talk to your parents and maybe even an adviser at a college you're considering. A gap year, during which you work, travel or take community college classes may be a better immediate fit for your future. Community colleges often accept applications until the start of classes, and many partner with nearby four-year colleges to allow students to easily transfer credits down the road.
Whatever you decide to do, don't panic. While I am sure that you're unique, you can be sure that you're not the only one in this boat and that college officials are aware of this. It's a stressful time, but there are plenty of opportunities available — and that will continue to be available — as you try to find the right path to a college education.