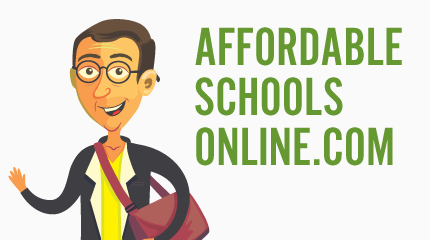 Frugal Dad is moving! Next week, AffordableSchoolsOnline.com will become the new web home for Frugal Dad. Nothing will change in terms of the quality or types of posts that you're used to seeing from Frugal Dad. However, the new site will offer access to several new resources and options for you to explore.
The change to AffordableSchoolsOnline.com is really a natural evolution for the site. FrugalDad.com debuted on the Web in 2007 at a time when frugality was less than popular. As the economy began its slow, Titanic-like upending, readers like you and national media began to take notice of FrugalDad.com and embraced what the site was all about.
At the same time, the recession drove more people to seek new career paths and further education. While the job market was soft, higher education costs and enrollment continued to climb.
What we at FrugalDad.com noticed is that our readers were largely worried about two things in the aftermath of the financial meltdown: their retirements and funding education – either for themselves or their children. A lot of very smart people are out there offering retirement, investment and personal financial advice.
We didn't want to become just another voice in the crowd, so FrugalDad.com has decided to focus its subject matter more narrowly on issues of higher education and how to pay for it. Although there are other sites that offer advice on the same types of topics, FrugalDad.com brings its own unique voice to the conversation – a voice that has been featured and profiled in the national media ever since it appeared on the scene.
Loyal readers like you have helped us make the decision in late 2012 to be more targeted in our content. Refining Frugal Dad's focus toward education has been a great success. Clarifying this new focus is one of the reasons for the new domain, AffordableSchoolsOnline.com – making it easier for search engines to associate us with educational content is another.
As part of the decision to refine the site's focus, we think it's important to not only offer commentary on the state of higher education but also resources for making informed – and frugal – decisions about the right fit for your educational goals.
While many things are changing about the site, much will remain the same. Trent, our Frugal Scholar, will continue contributing to AffordableSchoolsOnline.com. Our social media presence, on both FaceBook (@FrugalDad) and Twitter (@FrugalDad), won't change. Perhaps most importantly for our RSS subscribers, you will continue to get your updates without having to do anything different.
We're excited about Frugal Dad's new home and the future of the site. We look forward to bringing you top-notch educational content and easy-to-use resources for whatever higher ed journey you choose. Thank you for your continuing support and readership – and we'll see you at AffordableSchoolsOnline.com.