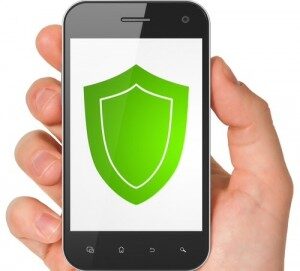 These days, skills are increasingly valued over education, employers complain that college grads are unprepared for the real world and the price tag for a college education is ridiculous. Policy discussions center around unaffordability, inaccessibility and students' unpreparedness for college. At some point, you'd think, something radical has to happen to alter the course of higher ed as we know it today.
The change may already be afoot, in the form of open education, MOOCs and digital badges.
OpenStudy, for example, is just one of hundreds of organizations around the world adopting the digital badges system, including big names like NASA, NOAA, Carnegie Mellon, Intel, and Khan Academy. Some advocates are working to replace the traditional college degree entirely, creating a new system of badges that recognize educational achievement both inside and outside the classroom.
Dr. David Wiley of Brigham Young University is an outspoken proponent of "open education," and imagines a future where screenfuls of badges from free or low-cost institutions, perhaps mixed with a course or two from a traditional college, replace the need for setting foot on a campus.
"As soon as big employers everywhere start accepting these new credentials, either singly or in bundles, the gig is up completely," Wiley told the Chronicle of Higher Education.
The idea is already well established in some computer-programming jobs, with Google, Microsoft and other companies developing certification programs to let employees show they have mastered certain computer systems.
Traditional physical badges have been used for hundreds of years by various organizations such as the miltary and even the Girl Scouts of America to give members a physical emblem displaying their levels oof accomplishment or achievements. The idea of digital badges, though, is a relatively recent development drawn from gamification research.
In 2005, Microsoft introduced the Xbox' 360 Gamerscore system, which is considered to be the original implementation of an achievement system. As game elements, badges have been used by organizations such as Foursquare, Yahoo! and Huffington Post to reward users who achieve specific goals.
The use of digital badges as education credentials began in 2011, following the release of "An Open Badge System Framework," a white paper authored by Peer 2 Peer University and The Mozilla Foundation.
In the paper, badges are explained as "a symbol or indicator of an accomplishment, skill, quality or interest." The report asserts that badges "have been successfully used to set goals, motivate behaviors, represent achievements and communicate success in many contexts" and proposes that when learning happens across various contexts and experiences, "badges can have a significant impact, and can be used to motivate learning, signify community and signal achievement."
The report also makes clear that the value of a badge comes less from its visual representation than from the context around how and why it was conferred. The stronger the connection between the two, the more effective the badging system will be. For example, a badge should include information about how it was earned, who issued it, the date of issue, and, ideally, a link back to some form of artifact relating to the work behind the badge.
Later in 2011, the Mozilla Foundation, a non-profit organization built around the ethos of the open Internet, announced their intention to develop the Mozilla Open Badges in order to provide a common system for the issuance, collection and display of digital badges across a wide variety of instructional sites. The effort marked a strong shift from viewing badges as game-like elements to creating badges to certify learning. Many instructional sites such as P2PU and Khan Academy make use of a digital badging system.
Along with the John D. and Catherine T. MacArthur Foundation, Mozilla sponsored its first competition for the development of digital "open badges" in 2013.
The badges movement is based on the idea that people should be able to gather useful, verifiable evidence of everything they learn, not just everything they learn while attending an accredited post-secondary institution.
Many of the new digital badges are easy to attain in order to keep students motivated, while others signal mastery of fine-grained skills that are not formally recognized in a traditional classroom.
Mozilla is designing a framework to let anyone with a Web page—colleges, companies, or even individuals—issue education badges designed to prevent forgeries and give potential employers details about the distinctions at the click of a mouse.
Hundreds of educational institutions, traditional and nontraditional, have flocked to a $2-million grant program run in coordination with the John D. and Catherine T. MacArthur Foundation, seeking financial support to experiment with the educational-badge platform.
For most employers, undergraduate degrees are a check box that communicates very little about the skills a particular candidate possesses. Their value comes mostly from the presumed general authority of the granting institution—and the fact that traditional colleges have a legally enforced near-monopoly over the production of credentials that are widely accepted for the purposes of getting a job or pursuing advanced education. Social or 21st-century skills, which are invaluable to employers and correlated with job success, rarely show up on a transcript. Resumes are 'flat' and difficult, if not impossible, to verify.
Many of the first badge systems will fail due to poor design or inadequate connection to communities of interest. "But others will take root and thrive," writes Kevin Carey for the Chronicle of Higher Education. "More users will beget more users. Employers will gain facility in the use of badges and confidence in those who bear them."
When that happens, he says, it will create hardship for traditional institutions that now use the revenue generated from their undergraduate-credential franchises to subsidize the cost of graduate education, administration, scholarship and other activities.
"But society as a whole will benefit enormously. The store of human capital will be more broadly and accurately represented by credentials that are useful in a mobile, interconnected world. Separating the credentialing and teaching functions of higher education allows organizations to specialize in one or the other."