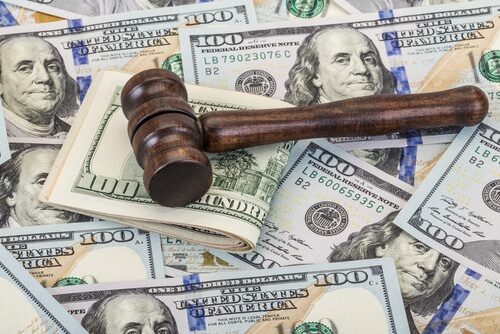 Navient, the loan-servicing company that was spun off from Sallie Mae — in part to sequester the troubled branch from other operations — disclosed to investors that the company anticipates having to cough up yet another $103 million — on top of the $70 million it already set aside last year — to settle two federal investigations. The company is being investigated by the Federal Deposit Insurance Corporation and the Department of Justice, as well as other federal and state agencies over how it managed and processed payments made by student loan borrowers, including active-duty service members.
The spin-off of Sallie Mae's loan-servicing business into its own independent company, Navient, was officially completed at the end of April. According to Inside Higher Ed, Navient now inherits all liability stemming from the federal and state investigations of Sallie Mae's loan-servicing business, the company said. The FDIC has cited Sallie Mae for unfair or deceptive acts involving the way it made disclosures to borrowers and assessed certain late fees.
Navient said Friday that, based on its discussions with the FDIC, the company believes it will be required to refund $30 million worth of certain late fees to borrowers of Sallie Mae loans dating back to November 2005. In addition, in an effort to "treat all customers in a similar manner," Naveint said it also expected to "voluntarily" reimburse $42 million in late fees for borrowers whose loans were not owned by Sallie Mae but were serviced by them.
The Department of Justice has been probing whether Sallie Mae cheated active-duty servicemembers by not providing them with the interest-rate discount to which they are entitled under federal law. To settle those allegations, Navient said it expected to pay out $60 million.
None of the settlements are finalized, the company said. However, accounting standards generally require companies to disclose potential losses only when they are probable and reasonably estimable.
In addition to the Department of Justice and FDIC investigations, the Consumer Financial Protection Bureau is also probing the companies. They are also facing investigations by a number of states, led by Illinois Attorney General Lisa Madigan.
Consumer advocates and a growing number of Senate Democrats have said they are concerned that the Education Department is too lax in its oversight of how Sallie Mae services loans on behalf of the government. Some have called on the Education Department to assess penalties on Sallie Mae or to end its servicing contract with the company.