The medical billing and coding job market is growing at a rate of 21%. There are currently more than 180,000 billers and coders in the US and more jobs opening up every day. Medical billers and coders are professionals who manage information and data from health care providers to ensure efficient and accurate record taking, billing, and more. They are responsible for categorizing patient information, billing patients, acting as the mediator between insurance companies, patients, and doctors to ensure everyone pays and is paid in a timely manner, and more. Most billers and coders work in health care facilities such as hospitals, physician's office, or even research institutes. The job does require sitting at a computer for extended periods of time as well as accurate reading skills and the ability to quickly learn and retain information such as medical codes.
Medical billers and coders will require at least a post-secondary certification if not a BA degree for the upper level positions. There are a variety of online certification program available for people who want the flexibility to do their studying from home. Many online schools are self-paced which means you will be able to fit in your studying with your other commitments such as a job or raising a family. Additionally, online programs are often less expensive than traditional schools, however, don't just take the cheapest option. Here's how to tell if an online medical billing and coding program is worth the money and time.
Cost: The first place to start determining the value of a program is by making a list of the schools that interest you, the length of the program, the degree you gain at the end, and the total cost of tuition and fees. Keep in mind, a program may be more expensive because the course is more extensive and will better prepare you for the work place – this is good value. On the other hand, some programs may be as cheap as $100 and only require 20 hours of class time, but this is a waste because the certificate won't be enough to get a job in the job market. Check out the education requirements for positions you're interested and then find a good value based on this level.
Variety of Courses: Having a variety of coding skills is important in the position of medical biller and coder. Some examples of courses include:

Medical insurance and managed care
Government programs
Electronic data interchange modifiers
Health insurance claim forms

Internship: A great way to get your foot in the door at a new job is with an internship. Some certification courses require an internship which can be good or bad based on your needs, experience, and schedule.
The Best Medical Billing and Coding Certification Training Schools by Value: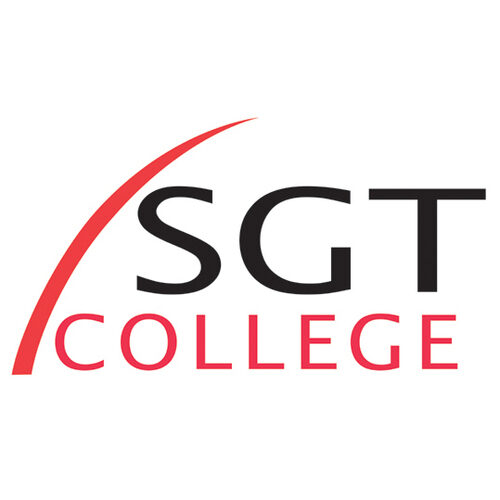 South Georgia Technical College is located in Americus, Georgia and offers students a chance to gain access to higher education. This school is an accredited institution through the state's Commission of the Council on Occupational Education and the Commission on Colleges of the Southern Association of Colleges and Schools. In addition to medical billing, this school also has specific course work in medical coding. Moraine Valley Community College is part of the Palos Hills, Illinois community, and offers accredited educational opportunities in medical coding and billing to qualified students. It is a qualified institution and has the approval of the North Central Association of Colleges and Schools. It also has strong academic footing through its membership in the American Association of Community Colleges and Association of International Educators. Westmoreland County Community College has a Medical Insurance Billing Certificate Program and fulfills an ongoing need in the Youngwood, Pennsylvania community for medical office professionals. Fully supported by the Federal financial aid program, students can gain monetary support to complete their educational goals. This school awards students certificates for coursework completed in medical billing and is a finalist for the National Community College Award. Many schools offer coursework toward state certified exams for medical coding and billing, but few have a Certificate of Applied Science Degree. A part of the Great Falls, Montana community, the Montana State University Great Falls College of Technology offers endorsed education. In addition to affiliation with the United States Department of Education, they also have accreditation by the Northwest Commission on Colleges and Universities. If you are seeking medical billing and medical coding classes, H Councill Trenholm State Technical College provides the coursework students need. Students in the Montgomery, Alabama start by taking classes for the Medical Assisting Technology Program. After they complete the courses, students are eligible for certification exams for medical billing and coding by the state of Alabama. The school is fully accredited and carries a license for students to be a Certified Coding Associate from the American Health Information Management Association.
Located in the community of Middlebury Heights, Ohio, the Polaris Career Center offers a high-tech approach to medical billing and medical coding. Their program has an emphasis on electronic health records with over 900 hours of education. All of their classes are part of the Financial Aid Eligible Program due to their accreditation from the Ohio Department of Education. Situated in Grayslake, Illinois, the College of Lake County has certificates for students seeking classes in Medical Billing Specialist and Medical Transcription. Overall, the coursework prepares a student for the standards set by the Commission on Accreditation for Health Informatics and Information Management Education. As an accredited institution, students that are enrolled and are prepared to pass the National League for Nursing Pre-Admission Exam. Found in the heart of Everett, Washington, Everett Community College is accredited to offer classes for students interested in medical billing and coding. Enrolled students will work to complete a Certified Coding Associate and Certified Professional Coder program. After course completion, students are prepared to take the Academy of Professional Coders or American Health and Information Management Association Exam. Medical billing and medical coding are covered at the University of Arkansas Community College at Batesville with their Business Services Medical Office Management program that includes an Associate Degree in Applied Science. Upon completion of coursework, students can also receive a Business Services Medical Billing and Coding Certificate of Proficiency. For students seeking Federal financial aid, it is important to note that the Higher Learning Commission of the North Central Association licenses this school. Students seeking a Certificate of Proficiency in Medical Billing and Coding find success at Saint Louis Community College. Their medical billing and medical coding courses are complete with 45 credits in total. This school is compliant with a number of accrediting agencies and is intended to prepare students for certifications for the American Health Information Management Association, National Electronic Billers Alliance and the American Health Information Management Association's Coding Education Curriculum Guidelines. The community of Schnecksville, Pennsylvania proudly offers a Medical Billing Specialist Specialized Diploma at Lehigh Carbon Community College. All coursework is utilized to prepare students for tests offered by the American Academy of Professional Coders, American Medical Billing Association, American Health Information Management Association and similar institutions. Financing to complete academic goals is available through the Federal Student Aid program. At the West Georgia Technical College in Waco, Georgia, students are prepared for the Medical Coding and the Medical Billing Clerk certificate program. This school is licensed by the Schools Commission on Colleges and the Southern Association of Colleges. Completing coursework at this school also falls in compliance with Federal Student Aid program requirements. The Lord Fairfax Community College is located on three campuses throughout the state of Virginia. Each institution is committed to providing students with quality education in medical coding and medical billing. Fully licensed, the Virginia Ministry of Education and the National Association of Credential Evaluators approve all classes offered at this school. An active part of the community in cities of Houston and Pasadena, Texas, San Jacinto Community College helps students reach their goals. Through coursework, students are prepared to take the exit exam for the American Academy of Professional Coders Professional Medical Coding Curriculum for Certified Professional Coder Certification. All classes are eligible for Federal student loans through accreditation by the Commission on Colleges of the Southern Association of Colleges and Schools. The Community College of Beaver County in Monaca, Pennsylvania is proud to offer students coursework in medical billing and medical coding through their Medical Administrative Assistant certificate. After completing the classes, students will have earned 31 total credit hours. All Federal student loans are available due to this school's licensing through the Commission on Higher Education of the Middle States Association of Colleges and Schools. Houston, Texas has a resource for students seeking an education in medical billing and medical coding. The Houston Community College gives students an opportunity to take flexible credit hours. At the end of the coursework, students will be granted a Certificate of Completion for Medical Billing and Coding. Students will then be eligible for the Certified Billing and Coding Specialist exam by the National Health Career Association. Students looking for coursework in medical billing and medical coding can find success at Labette Community College. Located in the Parsons, Kansas community, students complete a four-semester set of courses to earn a certificate to be a Medical Administration Assistant. Students can continue their studies to earn an Associate in Applied Science degree. Student loans and Federal financial aid programs are approved for enrolled students at this school. Located in the state of Utah, this college has five campuses in American Fork, Orem, Spanish Fork, Thanksgiving Point and Wasatch. Fully accredited through the Utah Valley University Credit Articulation Agreement, students can earn credits toward a medical billing and coding degree as well as an Associates of Applied Science Degree in Technology. Located in the Bethlehem, Pennsylvania community, the Northampton County Area Community College grants students an opportunity to learn medical billing. Found in their Medical Billing Specialist program, this two-semester course helps students qualify for careers in the healthcare industry. Fully accredited, students are eligible to apply for the Federal Student Loan program. Students seeking medical coding and medical billing coursework can find it in Friendswood and Houston, Texas. The Texas School of Business gives students a chance to earn a Medical Billing and Coding Specialist Diploma. All accreditation at this school is secured by the Kaplan Company. Located in Uniontown, Ohio, the Portage Lakes Career Center is fully equipped to offer students courses in medical coding and billing. The school is accredited through the North Central Association Commission on Accreditation and School Improvement and is included in the Federal Financial Aid program. In addition to 900 hours of coursework, a 160-hour internship is included. Centura College of Virginia Beach, Virginia grants students the opportunity to learn about medical coding and billing. Recognized by the United States Department of Education, this school is eligible for Federal student loans. Graduating with a certificate in Medical Billing and Coding Specialist Training grants students the tools they need to take the National Certified Medical Insurance and Coding exam. The Mercy College of Health Sciences in Des Moines, Iowa is where local students can complete classes in medical billing and medical coding. Offering a 10-week course, students earn a Medical Billing and Coding Short-Term Certificate. Students are also eligible to use course hours as college credit. This school is fully accredited and is a recipient of Federal student loan awards. Columbia Basin College in Pasco, Washington offers lessons for students seeking a career in medical coding or billing. Transcription, technology, and professional development are also emphasized in the accredited coursework. Upon completion, students earn an Associates Degree in Applied Science in Health Information Technology. The Umpqua Community College in Roseburg, Oregon proudly presents classes in medical billing. Through their one-year program, students can earn a Medical Billing and Collections Clerk Certificate. As an accredited school that hosts over 3,000 full-time students per year, Federal financial aid is fully available to enrolled students. Kaysville, Utah is where Davis Applied Technology College hosts its program in medical billing and coding. Earned through their Medical Office Program, students receive a certificate for their classroom hours. In addition, this school offers Electronic Health Record Specialist classes as part of their coursework. Students are also qualified for the Federal Student Aid program at this school.

Trent managed to earn both a B.A. and an advanced degree with a combination of scholarships, grants, loans and a couple of jobs. He brings this experience, and his paid off student loans to you as the voice of Frugal Scholar. Now, he's heading back to school and saving for/worrying about college for his own kids, Sam and Sarah.